VET CENTRE SUPPORT VOLUNTARY WORKER (TRAINING PLACEMENT) from 1st March 2020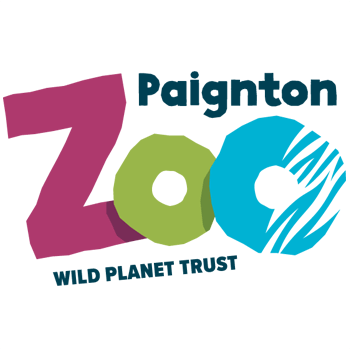 Wild Planet Trust - Paignton Zoo
South West
Closing date for applications is: 5th Jan 2020
Contact:
Volunteers' Co-ordinator (

[email protected]

)
Sector:
Animal Care
Type:
Volunteer
Contract type:
Full-time
We currently have an opportunity for a Voluntary Worker for a period of 6 months (including a one-month evaluation period), within our veterinary department.
Voluntary Worker (Training Placement) roles are not for current students as we are unable to support you with a college or University placement whilst you volunteer with us.
Our own training agreement will be completed and reviewed regularly with you throughout your training placement and you will take away a completed training record and certificate on the successful end of your placement.
Paignton Zoo's Voluntary Worker training placement program has resulted in a high percentage of participants finding employment within the zoological sector and it is our aim, along with your support, to provide you with the experience necessary to go on to be considered for a position within the zoo industry or Veterinary sector. As such, this Voluntary Worker role is for those looking for valuable experience within the veterinary industry.
Mission Statement
Paignton Zoo strives to conserve species and habitats, and to inspire and empower people to help in the fight to protect wildlife.
Aim of Voluntary Worker role:
To gain basic skills which will help in a chosen career in the veterinary sector. Entry onto an accredited veterinary course often requires previous experience. It is hoped that this placement will contribute in fulfilling this requirement, to help a successful candidate decide if a career in the veterinary sector is something to pursue and enable an easy transition into training, with the fundamental skills to help you proceed.
This position is suitable for someone wanting to pursue a career in the veterinary sector but please be aware this is not a student veterinary nurse training position or an opportunity for qualified veterinary professionals to get experience in zoo work. Direct contact with animals will be limited.
The objective of the voluntary worker role is to:
Gain understanding and experience in veterinary medicine, including but not limited to, biosecurity, theatre prep, H&S and hospitalised areas. Training will be given in these areas to enable you to complete daily tasks to a high standard, to apply skills and take ownership of designated tasks and procedures. We will support you in reflecting on training and experience throughout placement.
Tasks:
The role covers indoor and outdoor volunteering at the Veterinary Centre. Tasks will include, but are not limited to, assisting with daily cleaning of the veterinary centre, ensuring high biosecurity is maintained; assisting with setting up for surgical procedures; observing and assisting with hospitalised animals; and assisting with pharmacy duties and laboratory samples. Training in zoo-related computer software will be provided.
Time:
Paignton Zoo is open every day and Voluntary Workers are full time, including some weekends. Ideally, we are looking for someone to volunteer with us on Mondays, Thursdays, Fridays and Sundays. This will be discussed as part of your Informal Discussion, which you will be invited to attend if shortlisted from your Interest Form / CV / covering letter.
Place of duty:
Vet Centre
Department manager:
Head of Veterinary Services
Skills required:
Minimum of 5 GCSE grade C or above (to include Mathematics and a science subject); good communication skills; adaptability to different environments; able to work in a team and independently; must be reliable; able to follow strict instructions, conscientious, enthusiastic and a positive approach. This can be a physically demanding role so commitment and a level of physical fitness is needed.
Materials required:
A polo shirt, sweatshirt, fleece, overalls and wellies are provided for a small deposit (£30) as part of your induction.
Any health and safety requirements:
Staff you support will talk you through all relevant health and safety requirements and risk assessments for the duties that you will be carrying out, with you needing to carry out full training for the role. You will need to ensure your tetanus injection is valid and will be kept up-to-date throughout your placement.
Please note
All Voluntary Workers for this role must be aged 18 years or over
All Voluntary Workers are purely voluntary, and as such, Paignton Zoo does not provide any financial support or expenses to those wishing to register their interest in or take on these positions with us. If you are successful in becoming a Voluntary Worker with us, two references will be taken up before you are able to start and, for identification purposes, you will be required to bring your passport and your National Insurance card (or NI number printed on a document) with you to your induction meeting.
Apply for this job:
To register your interest for this Vet Centre Support Voluntary Worker role
Please complete the Interest Form at https://www.paigntonzoo.org.uk/support-us/volunteer/volunteer-register stating Voluntary Worker: Vet Centre Support in the role choice and then email a CV and covering letter to [email protected] by Sunday 5th January 2020
If the items shown above are not received, we will be unable to take your interest further.