Zoo Volunteer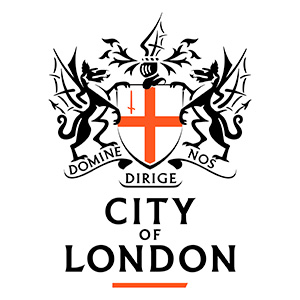 Golders Hill Park Zoo
South East
Closing date for applications is: 27th Jan 2020
Contact:
Mairee Vincent (

[email protected]

)
Sector:
Animal Care
Type:
Volunteer
Contract type:
Part-time
Golders Hill Park Zoo is a small animal collection in North London managed by the City of London Corporation. The Zoo, a member collection of BIAZA, is free to visitors and its aim is to offer a recreational opportunity as well as educate and inspire the local and wider community about the natural world.
As part of our commitment to education we offer volunteer opportunities to people who wish to gain invaluable practical experience of animal management in a zoological setting. These positions can be on an on-going or block basis depending on personal preference.
Our Zoo volunteers assist the full time staff with the husbandry requirements of the animal collection as directed by the Team Leader in charge.
The programme is aimed at students undertaking a further or higher education course or recent graduates who are seeking a career in the animal care/conservation sector or similar.
All placements are on a volunteer basis and as such it is with regret that City of London cannot provide any financial support or expenditure costs to those wishing to apply for these positions and there will be no promise of future work within the collection at the end of the placement. To ensure that students are provided with a valuable experience, a learning programme with set objectives will be drawn up between the Team leader and the student. This will be reviewed regularly, and a record of skills & evidence will be provided upon completion of the placement.
Objectives
To gain experience and understanding of the work of a zoo animal keeping department.
To apply own personal skills and take initiation of a series of tasks and/or a research project.
Assisting with daily animal husbandry e.g. feeding, cleaning, enrichment , enclosure refurbishing etc.
Observations of animals and record keeping.
Training in basic research methods.
Visitor interaction e.g. answering visitor questions in a polite and sensitive manner.
Comprehensive portfolio building
Skills Required
Enrolment on an animal science related course.
Previous animal-related work experience.
Good communication skills.
Able to work in a team and independently.
Physically fitness
Prepared to work outside in all weather conditions.
Apply for this job:
For more information or to request an application form, please e-mail:
Closing date for applications: January 27th 2020
Hampstead Heath is the premier open space in North London. It receives more than seven million visitors a year and is nationally and internationally renowned.
Hampstead Heath is much more than a park. It is London's encapsulated countryside, just four miles from the city centre with extensive areas of grassland, woodland and many ponds.
There are 320 hectares of publicly owned land and there is something for everyone to enjoy from striking scenery, to children's play facilities, sport facilities and swimming ponds and a Zoo.
www.cityoflondon.gov.uk/hampsteadheath
Please also mention were you saw the advert.