Aquarist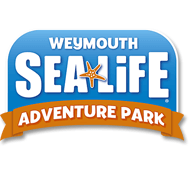 SEA LIFE Centre Weymouth
Dorset
Closing date for applications is: 24th Dec 2019
Contact:
Michael Best (

[email protected]

)
Sector:
Animal Care
Type:
Paid
Contract type:
Full-time
We are SEA LIFE Weymouth and we are part of the magical Merlin Entertainments!
We're looking for a knowledgeable and passionate Aquarist to join the displays team here at Weymouth SEA LIFE Adventure Park.
About the role
We are home to a real variety of animals here and therefore you will find that no two days are ever the same. Your work routine (if you can call it that!) will be assigned daily by area and as we have over 50 displays there's a lot to keep you busy. During a typical day you may be creating enrichment for our otters and our lovely Octopus Garmadon or training our seals. You could also get really close to our sharks and rays if you need to enter a display for siphoning or be using your elbow grease to clean the windows in our live coral display.
Preparing the food for our animals is a big part of the job (so is the washing up). You could be preparing the feed for our large nurse sharks or rearing some of our baby penguins. We have cold fresh water, native marine and tropical fresh water displays including a large pool with giant Gourami and Dragonfish, and a rainforest dedicated area with axolotls, dart frogs, piranhas and archerfish. We also have a seahorse nursery which includes weedy sea dragons and the amazing Broadclub cuttlefish, an Ocean marine tank with our rescued sea turtles Josie, Gumbo and Sharky, lots of Little Penguins (Eudyptula minor), the smallest species in the world, and lots of life support systems to take care of!
It goes without saying therefore, that you will need to ensure the highest of standards are met as you will be responsible for the cleaning, maintenance and refurbishment of our displays and will be involved in some exciting new projects that are coming for 2020.
You will be interacting with guests during feeding sessions whilst providing information about the animals, entertaining and educating our visitors and making their journey into the deep a memorable one!
This role is Full Time and includes working a regular, fair share of weekends including bank holidays as required as well as providing emergency call out cover on a roster basis.
About you
You'll have a genuine passion for the welfare of freshwater, marine animals and amphibians and have a good understanding of aquarium animal care. Experience within public aquariums involving maintenance, plumbing and operation of large life support systems would be an advantage. You'll need a basic understanding of the fundamentals of water chemistry as applied to an aquarium environment and an ability to quickly identify and resolve any environmental issues.
Ideally, you'll have a degree level qualification in animal care, marine biology or equivalent. You will also have demonstrable experience of aquatic animal husbandry, a practical ability to create 'wow' displays with a working knowledge of the correct use of, theming, lighting and water movement to deliver this. Skills in animal training and enrichment are desirable too, and a love for conservation and the wild environment is essential. As you'll be engaging with our customers, you'll need to have great communication skills too!
About the benefits
Alongside a salary of £18,508.00 per annum, you'll also enjoy holiday entitlement that increases with service length (starting with 28 days, inclusive of bank holidays, and rising to 33 days) and look forward to a great benefits package including a Group Personal Pension Plan, Merlin Magic Pass (giving free admission to all of Merlin's attractions) an Employee Assistance Programme, Life Assurance, 25% discount in our retail shops and restaurants, 40% discount online off of LEGO, and much more!
Perhaps the biggest benefit of joining us, are the amazing opportunities to advance your career. Merlin is a large, global, expanding business, with no end of curatorial, operational, or general management roles, so for an ambitious and talented individual looking to go much further with their career, we can provide the opportunities and the support to help you realise your potential.
About us
Weymouth Cluster includes SEA LIFE, with Dorset's greatest adventure playground – Caribbean Cove and the Splash Zone and pool, Pirate Adventure Mini Golf and a seasonal Land Train operation. SEA LIFE today is far more than just an aquarium; it's a living, breathing, interactive habitat that's all about immersing visitors in the experience. Visitors come to meet the famous (and infamous) pirates and their deeds and legends at the Pirate Adventure Mini golf.