Head Keeper/Animal Manager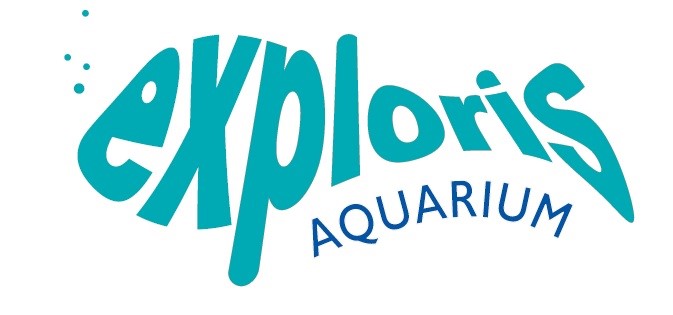 Exploris Aquarium
Northern Ireland
Closing date for applications is: 3rd Jan 2020
Contact:
Kieran Quinn (

[email protected]

)
Sector:
Animal Care
Type:
Paid
Contract type:
Full-time
Position: Head Keeper/Animal Manager
Responsible To: Manager & Directors
Position Type: Permanent
Salary: £25,000 P.A.
What we are looking for
This is a unique opportunity for an experienced manager to come and help us take care of our extensive collection of fish, reptiles and mammals.
Located in Portaferry, Northern Ireland. We are a small privately-owned Aquarium & Seal Sanctuary. (supported by DAERA.)
Reporting directly to the General Manager & Managing Director, the Head Keeper/Animal Manager will be responsible for all aspects of the management of the Aquariums livestock department. You will be responsible for managing a dedicated team of Aquarists/Keepers, interns and volunteers to ensure that the highest standards of wellbeing including health and presentation of all stock and exhibits.
This is a practical "hands on" role and the successful candidate will always be expected to work as part of the team as needed to ensure the efficient and safe operation of the department.
Innovation, motivation, efficiency and inspirational leader are the skills we are looking for within this role.
Requirements
Essential;
Experience
Minimum of 2 Years' Experience in a similar role.
Extensive experience of working with a wide variety of reptiles, fish and mammals.
Experience of working in a similar position.
Experience of creating and delivering new projects, including but not limited to enclosures and exhibits, which are delivered to the highest standards for both livestock and visitors.
Experience of liaising with veterinary personnel and administering veterinary drugs and wormers
Experience of delivering regular public talks, guided tours and educational programmes across various age groups and abilities.
Experience in creating and maintaining Standard Operating Procedures.
Skills
Ability to confidently handle and restrain a range of species in a way to minimise stress and risk of injury to all involved. Risk assessing each situation and guiding inexperienced staff on how to do this safely and correctly.
Demonstrate the ability to communicate clearly and persuasively both orally and in writing.
Demonstrate the ability to decide on a course of action ensuring it is deliverable and the resources are available to implement the action. Schedule the programme of work required, delegating as required to achieve the defined result.
Demonstrate organisational, adaptability, self-motivated and good interpersonal skills.
Demonstrate proven staff management skills with emphasis on mentoring and developing staff.
Demonstrate excellent team working skills, working with a specialist team in the first instance and then part of a wider team to deliver the organisations objectives.
Ability to work under pressure; and
Full Clean Driving License
Desirable;
Previous Experience working in a Seal Rehabilitation environment
First Aid Qualified
Knowledge of BIAZA policies and procedures
Responsibilities
STAFF MANAGEMENT
Ensure the correct number of trained and competent staff are onsite daily to meet the husbandry and welfare needs of all fish, reptiles and mammals.
All necessary training to be carried out and recorded.
Work alongside and organise the work schedule for the Animal Department allocating staff as necessary to tasks ensuring an acceptable level of productivity by team members.
It is the responsibility of the Head Keeper/Animal Manager working closely with the General Manager to ensure all new members of staff receive the correct Company induction and appropriate training within the department. Ensure all training is documented. Liaise with the Directors ensuring that correct procedures and training material are in place and adequate. Ensure staff training records are up to date and reviewed on a minimum six-monthly basis.
Liaise with the General Manager/Directors when considering any training requests received.
Carry out appraisals within your team.
Have proactive approach to dealing with Staff, working closely with the HR department when required
Have a firm but fair approach, with a passion to invest and improve all team members in the department
Be prepared to undertake any training and other courses as required.
Work closely with other departments to the benefit of the Aquarium, a strong working relationship with Education, Entertainments and Marketing is important.
LIVESTOCK MANAGEMENT
The health and welfare of all livestock at the aquarium must be your top priority. Ensure that a regular check is kept on the health of the stock and that staff update animal records on an ongoing basis.
Pro-actively manage DEFRA licensing, APHA, EHO, and Zoo licensing standards.
Provide assistance to the aquarist/keepers in the administration of medicines and wormers, ensuring medical records are kept up to date.
Ensure dietary requirements to all livestock is always met to ensure welfare of the stock
Ensure all enclosures are always in a clean and presentable condition for the benefit of both the inhabitants and visitors
If any stock is thought to be unwell or in distress you will be required to liaise and work with our veterinary group (Downe Vets)
To ensure the Livestock kitchens around site are always kept fully supplied and clean
Work closely with other collections and bodies to create good relationships for the sourcing and moving on of stock
Work with bodies such as BIAZA when required or necessary
Ensure a high standard of maintenance of enclosures and exhibits throughout the aquarium so that these areas are presentable and interesting to our guests.
Oversee the rehabilitation of seal pups including late night and early morning feeding.
Lead new Livestock projects to ensure the best possible experience to the stock and guests
HEALTH & SAFETY
Responsible for all aspects of health and safety as follows:
Ensure the highest standards of Health and Safety are always met throughout the whole department. Instilling a "safety first" culture across all team members when carrying out their duties.
Liaise with the General Manager/Directors to ensure all departmental Risk Assessments and COSHH records are up to date.
A policy of co-operation between all departments in the Aquarium exists and, if requested, it is expected that any assistance possible is offered to aid the smooth running of the Company. In the same way assistance would be forthcoming to the Livestock Department should it be requested by you or your team
OTHER
Ensure all interpretation signage is appropriate and up to date on all displays
Liaise with other departments to ensure digital messaging on the Aquariums website, apps and printed media is up to date and relevant
Work with other departments and team members to develop VIP and secondary spend opportunities
To actively promote and improve our conservation work at every suitable opportunity
To actively promote and improve our educational messaging at every suitable opportunity
Be prepared to undertake any other duties as required from time to time to assist with the smooth running of the department
Flexibility
The Head Keeper/Animal Manager is expected to be available as necessary to ensure that the welfare and presentation of the collection(s) to visitors is always maintained to the highest standards. It is a requirement that either the General Manager, Head Keeper/Animal Manager or Directors be on-site every day.
No set hours are laid down for this position but in general terms a five-day working week will be required including bank holidays and weekend days on a rota basis. A start time of 9.00am is required to enable the organization of staff and an early inspection of animals to take place and generally a finishing time of 5.00/6.30 pm will be required depending on the time of year.
Benefits
28 Days Paid Holidays
Branded Uniform (varies by job role/ department). In addition, any items you wear should be smart and appropriate. It is your responsibility to keep all items clean, laundered and presentable at all times.
Workplace pension
Complimentary staff tickets
Staff Discount
Free Parking
Staff Meal deal
We are also offering a 3-month free accommodation package if required by the successful applicant. This is located 10 minutes' drive from the Aquarium. Includes, heating, electric and internet usage.
Apply for this job:
Download an application form today at www.explorisni.com/careers
Completed applications should be forwarded to [email protected]
Posted Applications
Careers Department
Exploris Aquarium
The Rope Walk
Castle Street
Portaferry
BT22 1NZ