Deputy Head Keeper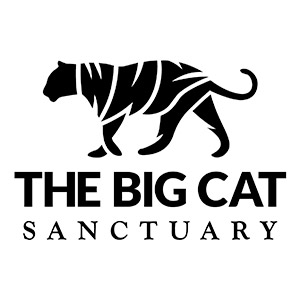 The Big Cat Sanctuary
England
Closing date for applications is: 5th Jan 2020
Contact:
Lisa Pressland (

[email protected]

)
Sector:
Animal Care
Type:
Paid
Contract type:
Full-time
The Big Cat Sanctuary is seeking an experienced, enthusiastic, dedicated and highly motivated individual to join our small, friendly team, to provide the highest standards of husbandry, enrichment and care to our cats. This position presents an exciting opportunity to take on a very rewarding role in an exceptional environment.
Position Overview
The BCS Deputy Head Keeper takes the lead on a full range of husbandry duties, provision of appropriate enrichments and the execution of cognitive operant conditioning and target training. BCS also has a changing team of volunteers and interns, which you will be tasked with working alongside and supervising, as well as visitors on team building exercises (who will undertake a full range of general site and enclosure maintenance duties). The post holder is expected to work independently as well as in a team environment, with the ability to manage multiple assignments and complete priorities in an efficient & effective way.
Principal Duties & Responsibilities include:
Working with the Head Keeper to oversee and contribute to the day-to-day and long-term care and welfare of the animals held at BCS; ensuring daily security checks, animal husbandry and welfare routines/management, environmental enrichment and veterinary intervention are undertaken as appropriate, and that contemporaneous records are maintained
Supervise and help the Head Keeper manage all members of the Big Cat Team, including volunteers & interns and co-ordinate Team activity on a daily basis; assist with staff rotas and other administration tasks; help with the recruitment, selection and training of Team Members
Deputise for the Head Keeper in their absence
Contribute to the development, implementation and revision of collection plans
At all times, work within the guidelines of all Health & Safety Procedures and Protocols, contributing to the revision of policies as appropriate, ensuring ongoing animal, personal and visitor safety and security
Maintain an expert understanding of emergency procedures, helping ensure the entire Team are fully aware of their role and responsibilities in an emergency situation, arranging and engaging with practice routines/drills
Hold gun & firearms licenses; be part of the on-call Rota as required (ensuring 24-hour site cover); ensure firearms and dart guns are properly maintained, cleaned and tested; undertake periodic refresher training and practical exercises in their use; maintain accurate records accordingly
Immediately notify Head of Building & Maintenance (or their Deputy) of any concerns re: enclosure safety
Ensure all staff undertake & record animal observations accurately and effectively, as required
Assist the Head Keeper to ensure BCS delivers high standards of visitor interaction in the form of keeper talks, encounters, experiences, tours and education events and that guests are engaged both formally during presentations etc. & informally during the routine operation of the Sanctuary
Contribute to educational, media and marketing initiatives to encourage and promote public understanding of Big Cats, including representing BCS at events
Maintain an expert knowledge of industry specific working practices/guidelines and legislation, contributing to Zoo License inspections and other audits, as required
Maintain a good understanding of Ethical, Population Management and Animal Welfare Policies
Identify development opportunities, attending formal & informal training as appropriate
Coordinate & lead team meetings in the absence of the Head Keeper; Ensure agreed actions are completed within the set timeframes
Foster a pleasant working environment & atmosphere, dealing with any issues swiftly and professionally in line with BCS policies and procedures
Encourage positive communication and collaborative working between all departments
Job Requirements (Essential)
At least 2 years' experience of a similar post within a zoo or other wildlife sector organisation
Proven experience (ideally 5 years plus) in the care and management of a variety of species (ideally big cats and large carnivores)
Outstanding observational skills and strong attention to detail
Previous team leadership or management experience
Strong communication and interpersonal skills; ability empathise and engage with visitors
Good knowledge and experience of ecological and conservation practices and issues
Experience of delivering visitor experiences
Full, clean driving licence and access to your own vehicle is essential due to our rural location
Job Requirements (Desirable)
A HND or degree level qualification in a zoological related science or equivalent experience
Prior experience of mixing and breeding big/wild cats or other large carnivores
Valid Gun License and practical experience using firearms
Working Conditions
This post involves spending a large amount of time outdoors in all weathers
Full time, permanent position; Summer 8am-6pm, Winter 8am-5pm (includes weekend and bank holiday work)
Occasional early and late working will be required to accommodate emergencies, deadlines or special events
We give statutory holiday entitlement
This position will initially be offered on a 6-month probationary period
Starting salary circa £20,000
Apply for this job:
To apply, please send your CV and a covering letter to [email protected] with the reference DEPUTY HEADKEEPER in the email title. Any applications through other channels will be disregarded.
All successful candidates will be contacted via email and will need to attend a selection day on Friday 17th January 2020.