ZOO KEEPER INTERNSHIP - SPECIAL INTEREST TORTOISES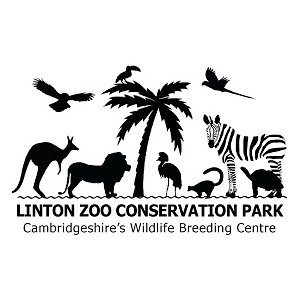 Linton Zoo Conservation Park
East Anglia
Closing date for applications is: 31st Jan 2020
Contact:
Kim Simmons (

[email protected]

)
Sector:
Animal Care
Type:
Volunteer
Contract type:
Full-time
We have a voluntary internship available to begin in February 2020 for a period of 6 months (including a one-month probationary period) working within our animal keeping department, with learning opportunities that are dedicated to the care and husbandry of animals.
Applicants must be able to demonstrate a prior knowledge of tortoise species and have the interest to learn more. The successful candidate will also receive training in animal husbandry for a range of other species including other reptiles, mammals, birds and invertebrates.
The intern will be supporting the animal keeping staff throughout the 6 month period, and in return will gain valuable hands on experience in a busy zoo environment, alongside the opportunity to learn skills that will form the foundations of your Zoo keeping career. The successful applicant will be full-time, five days a week, including weekends and Bank Holidays.
Benefits of an internship
If you are keen to get the practical experience many zoos require when applying for a keeper position then this is the ideal opportunity for you. You will get to learn hands on skills with a range of animals that will form the basis of your zoo keeping career. Increase your experience and understanding of the work of a zoo animal keeping department and the wider role zoos play in wildlife conservation across the globe.
Expected duties / training provided
Assisting with daily animal husbandry e.g. food prep, feeding, cleaning etc
General site and enclosure maintenance
Undertake and record animal observations
Visitor interaction e.g. answering visitor questions in a polite and sensitive manner
Visitor interaction and delivery of keeper talks, animal shows, encounters and tours
Requirements / what you will need
Applicants must 18 years old or over, be hard working, conscientious and uphold high standards of animal husbandry and welfare. Applicants must be willing to assist with other areas of the park, including general maintenance and upkeep of public areas.
Reliability and punctuality are essential requirements for anyone working in animal care,
The ability to work as part of a team is essential as are excellent communication skills,
Proficiency in public speaking or confidence to learn is necessary in this role,
Ability to adapt to different working environments,
The ability to work both in a team and independently,
You must be physically fit for the demands of the post,
You must be able to adapt to a flexible rota
Ability to show evidence of a long-term interest in animal care e.g. animal related volunteer work,
This position is voluntary and therefore unpaid. We are unable to provide any financial support, expenses or accommodation to those wishing to apply, so we recommend applicants to be within suitable travel distance for the duration of this placement. We recognise that this position takes a level of commitment from individuals and therefore we aim for interns to come away with experience that will help them in their future careers. To ensure that interns are provided with valuable experience; regular reviews will take place ensuring that the training agreement will be successfully accomplished with a training record that will be provided upon completion of the placement.
Apply for this job:
If you would like the chance to join our great team, please download an application form from our website http://www.lintonzoo.com/Vacancies.html. Please send this with a covering letter and CV to Kim Simmons, Linton Zoo, Hadstock Road, Linton, Cambridgeshire CB21 4NT or email to [email protected] stating any previous experience and availability. Due to the number of applications we receive we are only able to respond to candidates who are successful through to the interview stage.