EXPERIENCED ZOO KEEPER - SPECIAL INTEREST REPTILES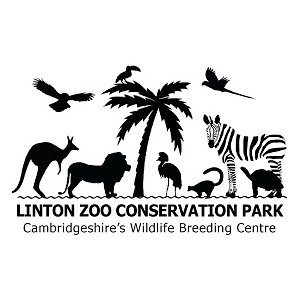 Linton Zoo Conservation Park
East Anglia
Closing date for applications is: 7th Feb 2020
Contact:
Kim Simmons (

[email protected]

)
Sector:
Animal Care
Type:
Paid
Contract type:
Full-time
Linton Zoo Conservation Park currently has a full-time permanent keeper position available for an experienced, highly motivated, reliable and enthusiastic individual. This position is for someone with a special interest in reptiles, especially tortoises, to assist in the care of our fantastic tortoise collection including; radiated, Indian star, red foots, elongated, yellow foots and of course the Aldabra and Sulcata giants too.
Applicants must have a minimum of 2 years prior experience working with chelonian species within a zoological environment. The successful candidate will also be responsible for the day-to-day animal husbandry of a range of other species including mammals, birds and invertebrates.
The applicant must be flexible about their duties within the zoo and should be prepared to be involved in all aspects of animal care associated with the daily, safe and smooth running of a family owned and managed conservation and education park with a diverse collection of animals. There will be the opportunity to advance to a senior position for the right candidate.
Applicants:
are expected to work to a flexible rota as necessary to include weekends and Public holidays.
must be hard working, conscientious and uphold high standards of animal husbandry and welfare.
must have the ability to work as part of a team and have excellent communication skills.
should be proficient in public speaking or have the confidence to learn,
must be willing to assist with other areas of the park, including tours, educational presentations, general maintenance and upkeep of public areas and the supervision and training of trainee keepers,
must have completed the DMZAA course or hold an equivalent qualification,
should have a broad knowledge of husbandry practices, an understanding of Zoo licence regulations and a minimum of 2 years working in a similar role,
should have a full driving licence and car.
Apply for this job:
If you would like the chance to join our great team, please download an application form from our website. Please send this, stating which position you are interested in, with a covering letter and CV to Kim Simmons, Linton Zoo, Hadstock Road, Linton, Cambridgeshire CB21 4NT or email to [email protected] stating any previous experience and availability.
Please note, we will be reviewing applications and conducting interviews throughout the advertised period for this role. The role may therefore be filled prior to the closing date. We would encourage you to submit your application form as soon as possible to avoid disappointment. Due to the number of applications we receive we are only able to respond to candidates who are successful through to the interview stage.