Seasonal Animal Keeper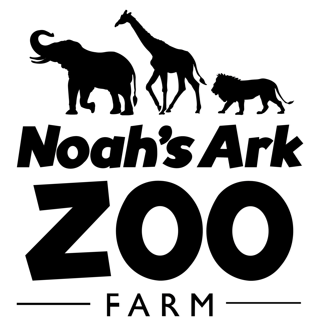 Noah's Ark Zoo Farm
South West
Closing date for applications is: 18th Feb 2020
Contact:
Emily Burgin (

[email protected]

)
Sector:
Animal Care
Type:
Paid
Contract type:
Part-time
Noah's Ark Zoo Farm has an opening to join our committed team of animal keepers for a part-time seasonal contract. Working days will be Friday Saturday and Sundays from early April through to mid of November 2020.
This role will play an active role in the daily running of the section across all species, so prior experience is preferred. We expect applicants to have the knowledge and practical experience of at least some of the species concerned, a strong work ethic, a 'can do' attitude to problem-solving, good team working and communication skills, as well as the ability to maintain high standards of hygiene.
Species held on West Section: Lions, Tiger, White Rhino, Giraffe, Zebra, Ostrich, Guinea Fowl, Pygmy Goats, Rhea, Alpaca, Spectacled Bears, Coatis, Tapir, Capybara, Mara, Giant Anteater.
This is a part-time position working 3 days a week from 8am - 5pm.
Applicants must:
Be familiar with the care required for a variety of species.
Be highly motivated.
Have high standards of hygiene when working.
Have a full driving licence
Key Aspects of the Role:
Assist in the daily management and care of all animals on any assigned section.
Deliver talks and experiences to the visiting guests.
Drive the company vehicle for the collection of resources, e.g. meat, veterinary supplies.
Delivering public talks, tours, and presentations.
Supervision of volunteers.
Other Job Holder Expectations:
Ensure effective quality control and continuous improvement in all aspects of the work and responsibilities.
Mindful of the visitor experience in all aspects of your work and in your contact with.
Demonstrate professionalism towards sensitive and confidential information.
Christian belief is not expected, but a willingness to work within the ethos of the business is necessary.
Comply with and promote Health and Safety policies and procedures and to undertake recommended Health and Safety training as and when required.
Undertake such other duties as are relevant to the position including helping with other sections when required.
Apply for this job:
To apply: Please send a CV and covering letter to [email protected] subject of emails should read 'Seasonal Animal Keeper – West'. Your application must include an accurate summary of your relevant experience and a complete list of your working history and Comments on your compatibility with our 'must-have' list. If your experience is with other zoo species, please describe and explain why you would like to work at Noah's Ark Zoo Farm. covering letters should be strictly no longer than 1 side of A4.
Salary:
This position will be paid at the national minimum wage for age.
Closing date for applications: 18th February 2020