Keeper (Cats)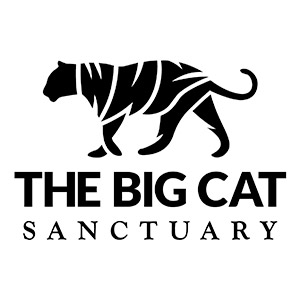 The Big Cat Sanctuary
Kent
Closing date for applications is: 2nd Oct 2020
Contact:
Lisa Pressland (

[email protected]

)
Sector:
Animal Care
Type:
Paid
Contract type:
Full-time
The Big Cat Sanctuary is seeking an experienced, enthusiastic, dedicated and highly motivated individual to join our small, friendly team, to provide the highest standards of husbandry, enrichment and care to our cats. This position presents an exciting opportunity to take on a very rewarding role in an exceptional environment
Position Overview
BCS Keepers undertake a full range of husbandry duties, provision of appropriate enrichments and the execution of cognitive operant conditioning and target training. BCS also has a changing team of volunteers and interns, which you will be tasked with working alongside, as well as visitors on team building exercises (who will undertake a full range of general site and enclosure maintenance duties). The post holder is expected to work independently as well as in a team environment, with the ability to manage multiple assignments and complete priorities in an efficient & effective way.
Principal Duties & Responsibilities include:
Working as per the instructions of the Head Keeper & Deputy Head Keeper contribute to the day-to-day and long-term care and welfare of the animals held at BCS; ensuring daily security checks, animal husbandry and welfare routines/management, environmental enrichment and veterinary intervention are undertaken as instructed
Help the Head Keeper & Deputy Head Keeper develop and supervise volunteers & interns, as required
At all times, work within the guidelines of all Health & Safety Procedures and Protocols, ensuring ongoing animal, personal and visitor safety and security
Maintain a strong understanding of emergency procedures, be fully aware of your individual role and responsibilities in an emergency situation, engaging with practice routines/drills, as required
Immediately notify Head Keeper, Deputy Head Keeper or Head of Building & Maintenance (or their Deputy) of any concerns re: enclosure safety
Undertake & record animal observations accurately and effectively, as required
Deliver high standards of visitor interaction in the form of keeper talks, encounters, experiences, tours and education events and engaged guests both formally during presentations etc. & informally during the routine operation of the Sanctuary
Maintain a good knowledge of industry specific working practices/guidelines and legislation, contributing to Zoo License inspections and other audits, as required
Identify development opportunities, attending formal & informal training as appropriate
Foster a pleasant working environment & atmosphere, raising any issues professionally
Encourage positive communication and collaborative working between all departments
Job Requirements (Essential)
Proven experience (ideally 2 years plus) in the care and management of a variety of species (ideally big cats and large carnivores)
Strong communication and interpersonal skills; ability empathise and engage with visitors
Experience of delivering visitor experiences
Full, clean driving licence and access to your own vehicle is essential due to our rural location
Job Requirements (Desirable)
HND or degree level qualification in a zoological related science or equivalent experience
Working Conditions
This post involves spending a large amount of time outdoors in all weathers
Full time, permanent position; generally 8am-5pm (includes weekend and bank holiday work) with some overtime available for late tours and events
Additional early and late working will be required to accommodate emergencies, deadlines or special events
We give statutory holiday entitlement
This position will initially be offered at National Minimum Wage (£14,560-18,138 PA), which will be reviewed after successful completion of a 6-month probationary period
Apply for this job:
To apply, please send your CV and a covering letter to [email protected] with the reference CAT KEEPER in the email title. Any applications through other channels will be disregarded.