Aquarist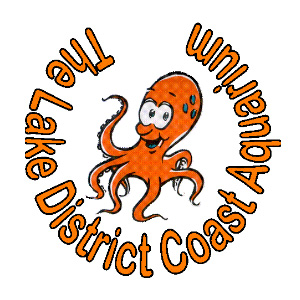 Lake District Coast Aquarium
North West
Closing date for applications is: 28th Nov 2021
Contact:
Mark Vollers (

[email protected]

)
Sector:
Animal Care
Type:
Paid
Contract type:
Full-time
Summary description of job: To maintain the aquarium and stock to a high standard and to present the displays to the visiting public in a professional manner according to the objectives and policies of The Lake District Coast Aquarium. Remuneration is above minimum wage at the outset and once full training and responsibility taken there is a further pay increase. You will be working weekends and bank holidays in rotation with other staff as we are open 363 days a year.
About the Aquarium: This is a dynamic privately owned aquarium situated on the waterfront in Maryport, Cumbria, just outside the Lake District National Park and overlooking The Solway Firth to Scotland. All our budgeting and decision making is in house. We display mainly temperate marine fish plus additional temperate freshwater, tropical freshwater and tropical marine species and have a great reputation for being a highly informative, educational and repeatable visitor attraction. This is an opportunity to join a small enthusiastic team that are always looking for ways of doing things better and open to new ideas. You may well be able to learn new skills as we do almost everything in house and you will be given every opportunity to contribute....tank building, theming, lighting, graphics, life support system design and construction, specimen procurement, etc.
About you: You may be already experienced in aquarium work which is an advantage, but full training will be given anyway to the successful applicant regardless of previous employment or volunteering. The most important thing is that you are enthusiastic, passionate about your career choice and keen to impart this sense to our visitors. You should be literate, be computer confident, and a driving licence would be helpful but not essential. You will be confident enough to work on your own when fully trained, you must be happy to help out in other parts of the business if asked and be a good team player. A good level of physical fitness is important. You must be detail orientated as regards recording data. You must also be happy to engage with the public on a regular basis, this includes giving tours and public talks.
Apply for this job:
applications for this post to be made to the owner [email protected]um.co.uk
please enclose a full CV and cover letter.
in person interviews commence week starting 6th December 2021
If you would like more information on any aspect of this job opportunity please contact us on the contact email address provided.