Conservation Coordinator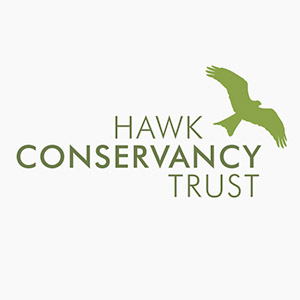 Hawk Conservancy Trust
South East
Closing date for applications is: 31st Aug 2022
Contact:
Dr Campbell Murn (

[email protected]

)
Sector:
Conservation
Type:
Paid
Contract type:
Full-time
The Conservation Coordinator will contribute to the programmes and overall objectives of the Trust's Conservation & Research (C & R) department. The core component of the role is maintaining an influential position as chief communicator between C & R, other Trust staff and our partners, external organisations, funders and supporters.
We seek a competent and confident scientist and communicator. We value flexibility and adaptability, independent work and linking this work to the team. Reliability, integrity and trustworthiness are essential.
You will be expected to:
Conduct, contribute to and/or coordinate projects in the Trust's C & R Programmes
Maintain communications that promote the activities, outputs and goals of the C & R department
Maintain a close working relationship with the Marketing & Communications department
Initiate and/or manage external collaborations for research opportunities
Pursue/secure funding to support the work of C & R; this will comprise at least 20% of the role's time
You must have graduated successfully with a degree in a biological science or similar discipline and have a demonstrable knowledge of birds of prey. Outstanding communication skills and an exceptional command of written English are essential. You will be able to show:
Familiarity with conservation science and/or field conservation experience
Presentation experience in public or professional settings (e.g. conferences)
A working knowledge of effective communications strategy
A publication record
Exceptional inter-personal skills at all levels
Strong computing skills, including social media and presentation software
Apply for this job:
Applications must include a letter of application (maximum one page), your CV (maximum four pages) and a short (one - two pages) comment on: (a) the role of science communication; OR (b) why Sparrowhawks matter. Applications that fail to meet these requirements will not be considered.
The closing date for applications is 31st August 2022. Interviews will be held from 12th-16th September. The successful candidate will be notified by 30th September. The start date is week beginning 31st October. The appointment will be subject to satisfactory references and a DBS check. Due to our rural location it is important to have your own transport.
Applications directly to:
Campbell Murn, Hawk Conservancy Trust, Andover, Hampshire, SP11 8DY