BIAZA Spotted on Site is a campaign for our members in collaboration with iNaturalistUK and the National Biodiversity Network Trust (NBN Trust). Staff and volunteers from member sites will be using the iNaturalist app to record native species found around the site, for easy to use data which feeds into projects across the UK, Europe, and the world.
From this campaign, we're providing an insight into just how biodiverse the natural areas BIAZA members provide can be.
Check out how the campaign is progressing here! (link to iNaturalist)
For members to join - please see the iNaturalist guide below on how to set it up for your site. To contact us about setting up your site - email [email protected]
We're working in association with iNaturalistUK - but members from all regions are able, and encouraged, to join as all data is pooled through the broader iNaturalist community!
Our summary of the SoS Bioblitz Weekend in 2023!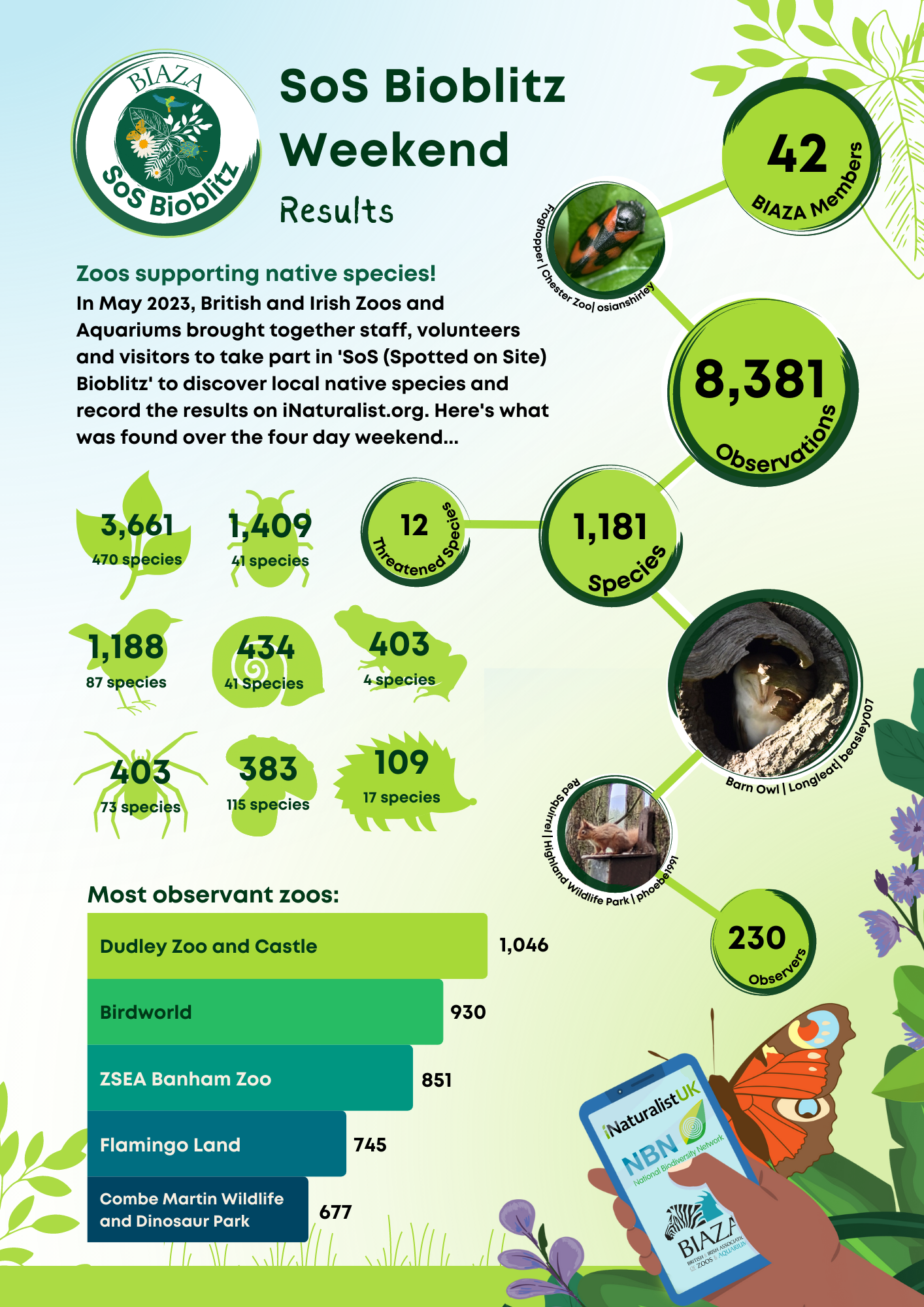 Check out the results of the 2023 SoS Bioblitz here
Resources for SoS Bioblitzes can be downloaded below!
Find a

Biaza

zoo or aquarium near you